Reconstruction & Remodel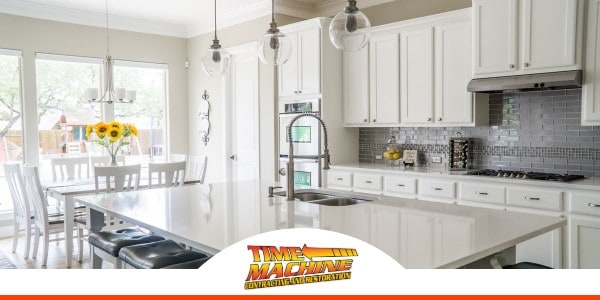 Time Machine Contracting & Restoration is a one-stop option for your emergency disaster situation. With over 20 years of experience as licensed contractors, we have handled every imaginable situation from small residential to large commercial projects. Our team of professionals handles your entire project from start to finish, offering more than just emergency damage remediation, but also the repairs and cleanup.
At Time Machine Contracting & Restoration, we make it our top priority to quickly address and assess any damages in an attempt to save as much of the property as possible. We use specialized equipment and methods required by the Institute for Inspection and Cleaning Restoration Certification (IICRC), ensuring our clients receive the highest satisfaction guaranteed. View our portfolio of before & afters for reconstruction and remodel projects.
Residential and Commercial Reconstructions Services
General Construction Services – Painting, Plumbing, Flooring, Electrical, Appliances, Roofing, Siding, etc.
Estimates for Commercial or Home Reconstruction Costs
Residential and Commercial New Construction
Structural Stabilization
Site Inspection and Security
Demolition and Removal of Debris
Permit Acquisition